How to Protect Your Vehicle from Road Salt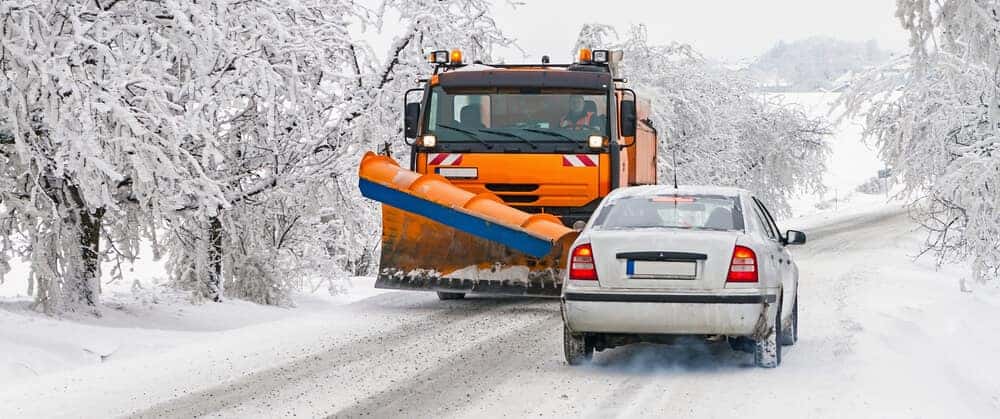 Road salt is a necessary part of winter driving safety, but this corrosive chemical can cause major damage to your car. From rust spots to blemished car paint, learning how to protect your vehicle from road salt can prevent tons of unsightly problems down the line. Luckily, it's not difficult to keep your car in pristine condition with the right techniques. Learn how to brave the harsh winters of St. Clair Shores and Sterling Heights with Jeffrey Kia, and enjoy a happy holiday season!
What is Road Salt?
Road salt lowers the freezing temperature of water, which helps to reduce icy buildup that can make roads unsafe. Because it's easy to store and effective to use, cities like Grosse Pointe tend to apply a generous layer of road salt before snowy and icy forecasts. However, this common chemical can cause damage when it sits on your vehicle. Not only can it eat away at your car's paint, but it can even burn holes straight through the metal surfaces. Plus, road salt can build up in puddles and piles of snow. That means you could get hit with a concentrated blast if you take the wrong turn!
How Can I Protect My Car?
If you want the best car paint protection, you'll have to be diligent. Limiting your salt exposure is key, which means frequent cleanings are a must. Follow these tips for the best results:
Try to wax your car before the winter weather sets in. This provides a layer of car paint protection that will last all season long.
Wash your car every 10 days or so to clear away any salt accumulation. Try to really get in all of the nooks and crannies where salt may be hiding, and spray the underside of the car as well.
Prevent corrosion by inspecting your car's finish frequently. If you notice paint chips developing, be sure to fix them as soon as possible to minimize damage.
Get Your Car Ready for Winter at Jeffrey Kia!
Wondering how to protect my car? Contact us at Jeffrey Kia for a complete car winterization. We can take care of your oil change, fluid top-off, and more! And if you're ready to get fitted for winter tires, just let us know.