What Happens if You Don't Get Your Oil Changed?

Oil is the lifeblood of your vehicle, so regular oil changes are absolutely essential in keeping it on the roads of Sterling Heights longer. However, life can get in the way, and you might have passed your recommended oil change interval. So, what happens if you don't get your oil changed in time? What happens if you don't change your oil at all?
The answer ranges from minor problems to major engine failure, depending on how long you go between oil changes. Our service experts will highlight what happens if you don't get your oil changed below!
---
What is Motor Oil?
Your engine is full of metal moving parts that rub against one another. Motor oil lubricates the engine, pistons, and other components of your powertrain to ensure that everything stays moving properly. Not only does it reduce the friction to allow parts to move smoothly, but it also absorbs heat, preventing your engine from ultimately seizing.
While fresh motor oil flows easily through your engine, it collects dirt, debris, and eventually metal shavings. This causes it to thicken and work less effectively, leading to engine overheating and malfunctioning in a worst-case scenario. That's why it's so important to get your oil changed regularly.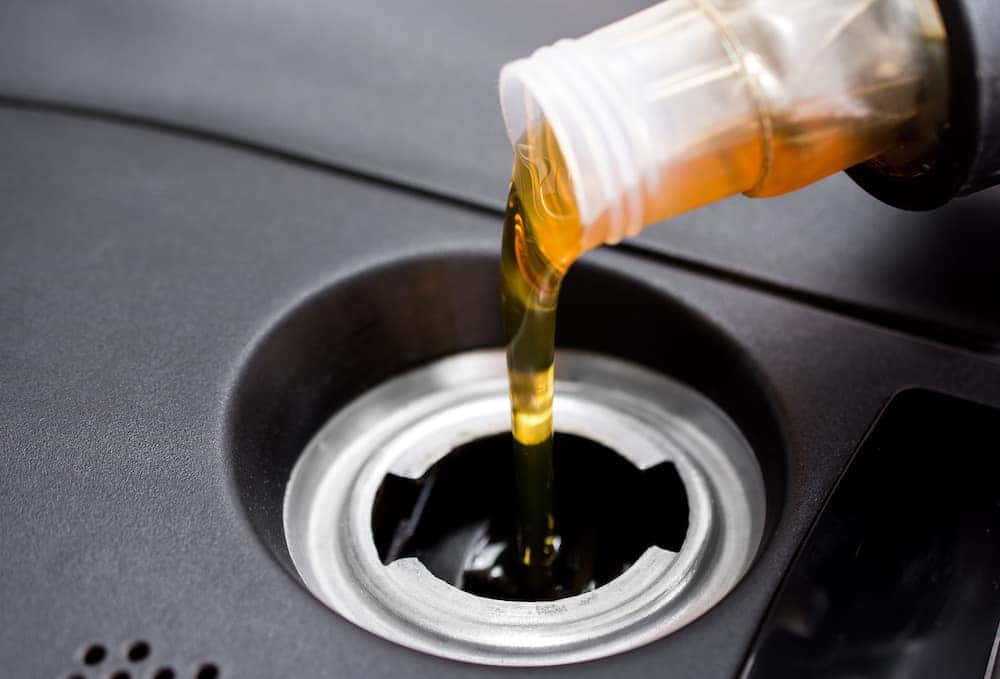 ---
How Often Should I Get an Oil Change?
While it was previously recommended that you change your oil every 3,000 miles, modern oil automotive technology has extended your oil intervals substantially. Now, some vehicles can go 7,500 to 10,000 miles before an oil change! Be sure to check your owner's manual to better understand when you should get an oil change. It will have all the information you need.
---
Can I Change the Oil Myself?
If you don't want to make the trek from Sterling Heights, can you just change your oil yourself? Sure! But, you need the proper tools and technique to get the job done properly:
Check your owner's manual to learn the right oil type for your car.
Find the oil filter and drain plug in your car and drain the oil.
Fasten the drain plug and replace the oil filter.
Add new oil to the reservoir until you reach the fill line.
---
Schedule Your Service Today
Are you ready to take care of your Kia service near Grosse Pointe? Whether you need to take care of your regular oil change or you're in need of serious repair, feel free to contact us at Jeffrey Kia in Roseville for more information. Our service department would be happy to bring out the best in your car, and we even offer a convenient online service scheduler.
Learn More with Jeffrey Kia
There are five 2020 Kia Sorento trim levels for you to choose from — which means five different configuration options to fit your Roseville lifestyle best. This 3-row, seven-passenger family-oriented sport utility vehicle has the space, power, and utility you need for weekday errands or weekend adventures beyond Grosse Pointe. Explore the 2020 Kia Sorento trim…

Grosse Pointe and St. Clair Shores drivers have five different 2020 Kia Optima trim levels to choose from. No matter if you reach for the Optima EX Premium, Optima S, Optima EX, or the Optima SX, enjoy a competitive price without sacrificing the features you love the most. Our team at Jeffrey Kia wants you to make an informed…

Do you want to add efficiency to your everyday drives around Grosse Pointe? Our team at Jeffrey Kia is here to help you learn how the redesigned 2020 Kia Optima can take your daily drives through St. Clair Shores to the next level. Discover more about Kia Optima gas mileage, and find your favorite model available in our inventory….