Why is My Car Leaking?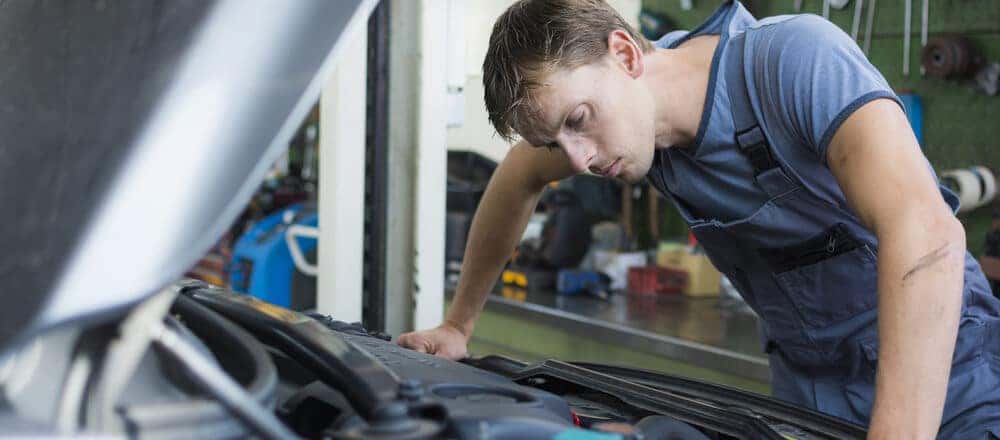 Instant panic! Why is my car leaking? With all the different fluids at work inside your vehicle, a leak can indicate any number of issues.
Car Leaking Oil
If your leak is dark or light brown, chances are, it's motor oil. It could potentially be brake fluid or gear lubricant, too.
Car Leaking Coolant
Radiator coolant is another leak culprit. The fluid will look yellow, and it may be the result of the wrong coolant or a loose hose clamp or damaged element. If you have green fluid leaking, then it's probably antifreeze.
Water Leaking From Car
If your leak is clear, it's most likely just condensation from the air conditioner. It's quite common to see small water spots underneath a car after the air conditioner has been running.
Leak Evaluations at Jeffrey Kia
If you're concerned about fluid leaking from your vehicle, bring it into Jeffrey Kia's service department for a complete evaluation. Whether it's a simple oil change or other required maintenance, we can handle it all for you. Stop in at Jeffrey Kia in Roseville today! We're near Eastpointe and Detroit.